The weird things that thrive in 2020
Why note-taking apps and link-in-bio startups are doing well now.
👋 Welcome to the FWIW by David Tvrdon, your weekly tech, media & audio digest.
🌐 Online version. 👉 Be sure to subscribe, if you were sent this newsletter.
---
In this edition
📝 Why note-taking apps and link-in-bio startups are doing well now
📲 Adobe reinvents PDF to work better on phones
💬 Other tech, media, podcasting & gaming news
A new generation of note-taking apps & the sudden success of link-in-bio startups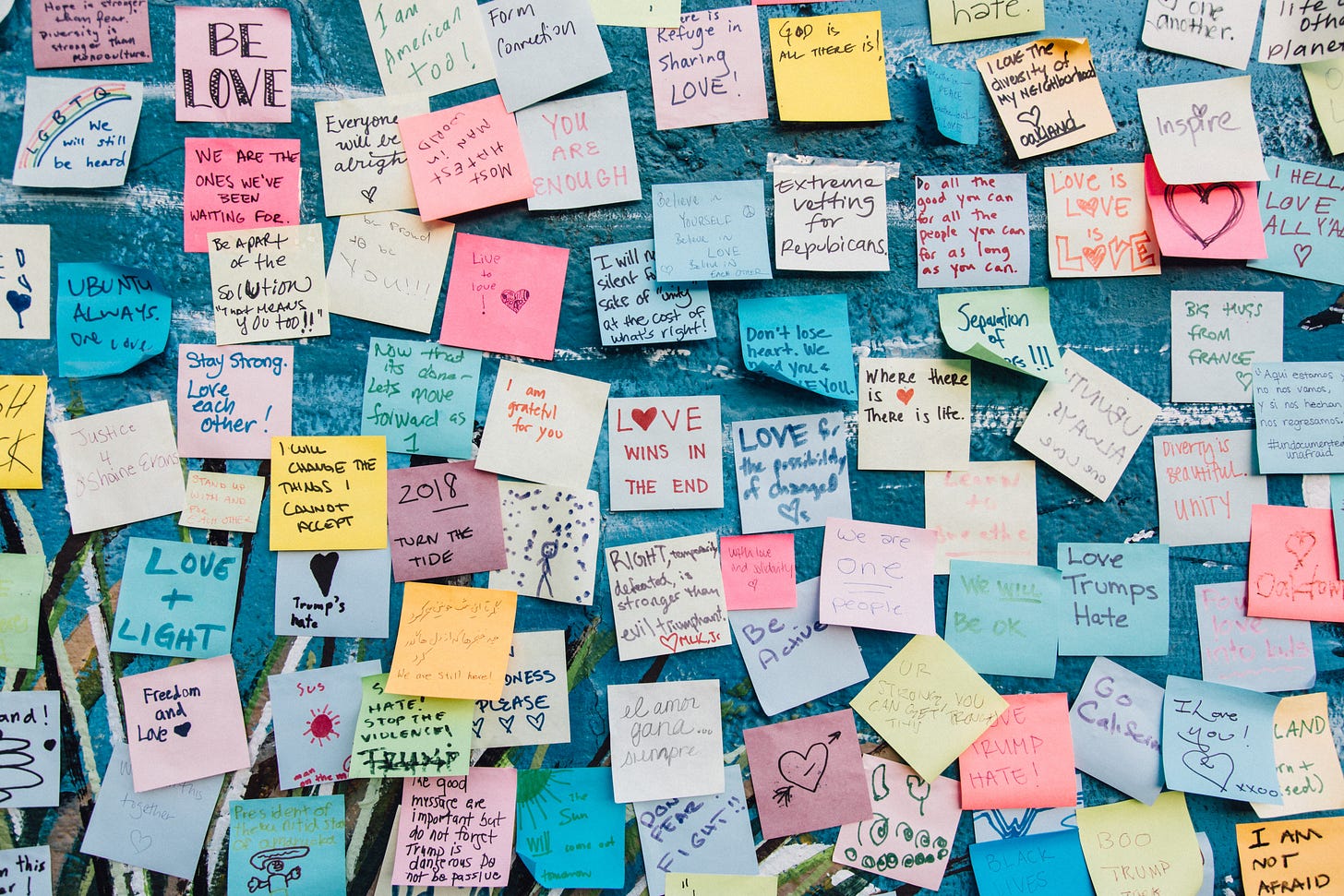 📸 by Kyle Glenn on Unsplash
There is no clear note-taking winner
Journalists at The Information reviewed new note-taking apps including Bear, Roam, and Notion as well as some older ones that promise to make us more organized and more productive.
The result? There is not a clear winner. Every app has its ups and downs.
By far the busiest this summer has been Roam Research which I admit has some really thoughtful features but lacks a mobile app and is priced at a really high range.
Over the years I have personally tested many note-taking apps from Evernote to Google Keep and stuck with Apple Notes as all my devices are from Apple.
Though it is interesting to see and some people mentioned it online as well that there are these cycles of new revolutionary note-taking apps every couple of years. Usually, the big players copy their best features or they get acquired, there is just no other way really in the current market to operate.
Link-in-bio pages are the new CVs, blogs, and personal pages in one
The Verge published a small but noteworthy story on companies like Carrd, Linktree, and Bio.fm. Because the major social networks like Instagram and TikTok do not allow links, only the one in your bio, there have emerged many startups filling the role of the one link that gets you to a page where there are more information and more links.
A while back I had the same issue when setting up my personal page and after some research opted for Carrd.
The promise of the companies is simple - we built you some pages, you can easily fill them with your own information and pay us a small monthly fee. And it works.
According to The Verge, Linktree is now approaching 8 million and Carrd now runs 1 million sites.
It will be curious to see whether these startups will continue on their own, will get acquired or a company like Google with their own Sites project will try to build the same features.
🙏 Liked it so far? ❤️ Support this newsletter by sharing it, thanks!
In other news
TECH
🙌 BEST NEWS: Adobe reinvents PDF to work better on phones. The new liquid mode works wonders. I have tried it and I am never going back to reading PDFs on mobile the old clunky way. Get the new Adobe Acrobat Reader. [TechCrunch]
⚖️ The Google antitrust case will focus on the search business. The Justice Department's lawsuit will zero in on whether the company used its dominant search position to block rivals and harm consumers. The suit may also accuse the company of anticompetitive practices in the ad tech market, but that part of the investigation hasn't been as fully developed as the case on search, the people said. [NY Times]
🤦‍♂️ TikTok mess. Chinese state media editorials are denouncing the proposed Oracle/Walmart deal with TikTok, saying Beijing had "no reason" to approve the agreement. On the other side, Trump went on TV saying China will not control the app, Oracle will. But, TikTok has said ByteDance would hold an 80 percent stake in the new TikTok Global until the app went public in about a year. Honestly, this is a mess. [Financial Times, NY Times]
RELATED: In its latest transparency report released Tuesday, TikTok said it took down 104,543,719 videos for violating its standards in the first half of 2020. 90% were removed before being viewed by other users.

ALSO: Interview with one of the leading experts on the Chinese surveillance state. [MIT Technology Review]
TikTok is a good example of a seemingly benign app that can give the CCP a lot of useful data. You wouldn't think of a social-media app that is used by a lot of children around the world as being inherently problematic for political reasons. But the sentiment data from an app like TikTok can be used to understand how people are influenced and how they think.
🚗 Tesla Battery Day was disappointing. Elon Musk promised Tesla's new battery is scheduled to come in at about $60 per kWh within three years, five years ahead of industry predictions. In a multi-hour presentation in front of a parking lot full of Tesla shareholders in their vehicles, Musk outlined how the company will reduce battery costs by more than 50% through vertically integrating manufacturing. Investors thought Tesla Battery Day was disappointing, shares were down 7%. [Quartz]
👏 Facebook ads policy change: You can have more than 20% text in an image. [Facebook]
📋 Google launched an Airtable competitor called Tables. It's free to start and has a paid tier, but isn't included in G-Suite for some reason. The tool is available in the US so far. [Google]
🦾 Microsoft teams up with OpenAI to exclusively license GPT-3 language model. Microsoft will get to use the underlying technology of the AI model in its products. [Microsoft Blog]
🏠 After Zuck also Cook admits work from home is a new reality. During an interview at The Atlantic Festival on Monday, Tim Cook said Apple created products that are launching on time this year, despite the need for most employees to work away from the office due to Covid-19. Cook said he doesn't believe Apple will "return to the way we were because we've found that there are some things that actually work really well virtually." Mark Zuckerberg has had a similar epiphany some months ago. [Bloomberg]
🌐 Wikipedia is getting a redesign. Though not a big one. [Wikimedia]
---
MEDIA
👨 Influencers are starting their own subscription/membership businesses. There are two main reasons, according to the creators that the BBC talked to. As anyone else dependent on ads, they have seen brands pull their ads. They don't want to chase the newest algorithm changes and want to create content their audiences like to consume. [BBC]
👥 YouTube is reverting to mostly human moderators on its platform. After its machine-triggered system over-censored borderline content, YouTube decided to leave the moderation mostly to people. The previous move came after the pandemic hit and the platforms decided to give its machine system greater autonomy. Seems we are not there yet. [Financial Times]
YouTube reverts to human moderators in fight against misinformation
ft.com/content/e54737…
via
@FinancialTimes
📅 Looking for online news events? European Journalism Centre has you covered with their NewsImpact events. The registration is open for all of them. The first one happening 6-8 October is called Innovative Storytelling: Audience First and you can already check out the program. [NewsImpact]
📩 Casey Newton of The Verge is going independent, starting a Substack paid newsletter. Almost every month this year I have seen several journalists from big media companies trying their luck as independent creators setting up their own mini media companies on Substack. Newton's newsletter is called Platformer and surprisingly he is taking the +20k strong email list he gained at The Verge. Here is an in-depth conversation with him about the whole thing and some background on the decision. Interesting read. [Platformer]
Again, the economics are good. I only need to find 2,000 of those people to have a really good job. I only need to find 1,000 of those people for it to be a better salary than the vast majority of all journalists in America. So I think you're going to see more writers finding out that they're wasting their time on Twitter. Once they have enough Twitter followers, they might have some new opportunities open to them.

But again, it's a question mark. We have to see if it works. And that said, it absolutely is working for people like Emily Atkin, Judd Legum, Andrew Sullivan, Anne Helen Peterson. These people are making it work. And it gives me a lot of hope.
RELATED: Also Digiday editor-in-chief is leaving for Substack. I guess 2020 is the year of paid personal newsletters.
Some news: At the end of the month, I'm leaving Digiday after nearly a decade. I'm proud we built a global brand based on honesty with a sustainable business — and expanded into new areas with Glossy and Modern Retail. Digiday is a great company with great people.
🏆 Using aggressive pricing and referrals, The Athletic almost doubled subscribers since June. Two problems with their tactics. Because the company slashed the prices to zero in some campaigns for the yearly subscription (telecoms were giving away free one-year subscriptions), The Athletic will see a drop in ARPU and likely a drop in retention rates as readers on a free trial convert at half the rate of those on a paid trial.[INMA]
🎞️ Recast Studio is an online video editor. It describes itself as a video editor for busy creators and marketers. It's quite powerful. I played around with it and worked surprisingly well. It also has a free tier. [Recast Studio]
📺 Per Nielsen, Netflix is still the king of streaming. Nielsen now measures Disney+ and Hulu in its weekly ranking of top streaming TV shows and movies. But the list is still dominated entirely by Netflix. [Business Insider]
😵 Quibi explores possible sale. This will come as no surprise to anyone. The streaming service struggled to sign-up subscribers. [Wall Street Journal]
---
AUDIO & PODCASTING
🎵 Song Exploder, the popular podcast becomes a Netflix show. It premieres on October 2nd. Well done, and another proof that podcasts have gone to Hollywood. [Netflix]
🎙️ Buzzfeed News & ICIJ published a huge investigation and there is a limited series podcast accompanying it. It's a great use of the medium. You have a huge investigation, not everyone will have the time to read it but people are much more willing to listen to it. [BuzzFeed News]
🎧 Updates in iOS14's Apple Podcasts app for podcasters. John Dinkel dissects for Podnews what to expect from the latest update of Apple Podcasts on iOS 14. [Podnews]
While the new UI is much better in terms of Library tab navigation, there are now two added sections on the page. These new sections are promoted shows, based on shared title and episode keywords, that correlate with shows you are currently subscribed to. This makes Podcast SEO even more important than ever before. The name of your show and the titling of shows in common can now increase reach if done in line with these new algorithm changes.
😎 How to build a powerful personal podcasting brand? Find more how-to videos on the Rebel Base media YouTube channel.
---
GAMING
🎉 The biggest news of the week: Microsoft bought Bethesda game studio. On Monday, Microsoft announced its biggest video game acquisition yet, a $7.5 billion purchase of Bethesda Softworks parent company ZeniMax Media. The studio is behind popular games like Doom, Fallout, or upcoming Starfield and others. Why? Simple, the Bethesda acquisition makes Game Pass an even better deal. Microsoft is not playing the console wars anymore. [The Verge]
RELATED: Microsoft's CEO in an interview: Microsoft will consider buying even more video game companies in the future, they will continue to invest in its Xbox Game Pass subscription service. [CNET]
🕹️ New Xbox Series X and S have sold out + there is some name confusion. It looks like some people might have gotten confused: The Xbox One X, last generation's console, surged up Amazon's sales charts. The One X had a banner day on Amazon as well, at one point up 747% on Amazon's "Movers & Shakers" sales charts. [The Verge]
---
OTHER
One (maybe not so) fun thing: The hell that is remote learning, explained in a comic. [Vox]
---
Catch me on Twitter or LinkedIn. Was this forwarded to you? 👉 Subscribe over here.