The Big Tech antitrust report
Congress's Big Tech antitrust report is probably the biggest news of the week.
👋 Welcome to the FWIW by David Tvrdon, your weekly tech, media & audio digest.
🌐 Online version. 👉 Be sure to subscribe, if you were sent this newsletter.
---
In this edition
📝 The Big Tech antitrust report
🤑 How much should journalists know about the news business?
💬 Other tech, media, audio & podcasting news

The Big Tech
antitrust report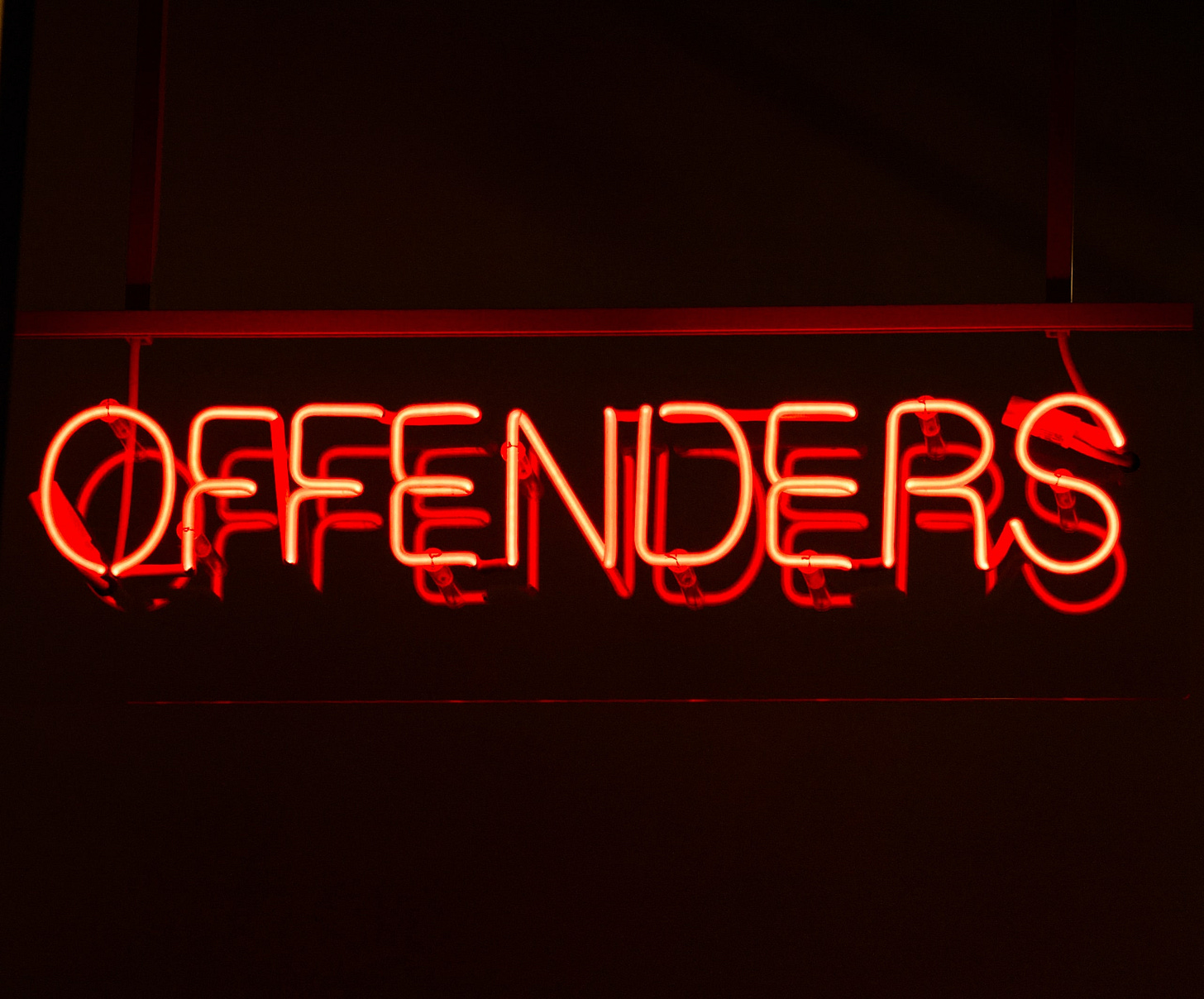 📸 by Michelle Bonkosky on Unsplash
Congress's Big Tech antitrust report is probably the biggest news of the week, even though many people can't wait to see the newest iPhones (Apple finally announced the event for October 13th).
Let me give you a rundown of some of the headlines:
Even without reading you can tell it's bad. Though, there are more layers to this story. One is the legal aspect - we need new legal frameworks built for the digital age. Another one is the political theater as Steve Ballmer, former Microsoft CEO, called it on the Squawk Box podcast.
The 450-page report lists several accusations of Amazon, Apple, Facebook, and Google abusing their market power. Here is a good list by The New York Times.
For me, the proposed updates to antitrust law are more important as many of the accusations have been presented during the summer hearing.
Here are a few of them listed by Axios:
limiting companies' ability to compete unfairly against third parties on their own platforms by either requiring online marketplaces to be independently run businesses or establishing rules for how such marketplaces can be organized;

blocking online platforms from giving themselves preferential treatment or playing favorites with other content providers;

requiring social networks to be interoperable so that people can communicate across platforms and carry their data over from one platform to another;

directing antitrust enforcers to assume that an acquisition by a dominant tech firm is anticompetitive unless proven otherwise; and

allowing news publishers to team up to negotiate against tech platforms looking to carry their content.
Of course, all of the four companies published prepared criticisms of the report.
Notably, there is Ben Thompson, the writer of the Stratechery blog, who has criticized the whole process from the beginning saying the approach is all wrong because the lawmakers were already decided on the outcome before the investigation ended.
That, though, is why it is a mistake to read the report as some sort of technocratic document. There are, to be sure, a lot of interesting facts that were dug up by the committee, and some bad behavior, which may or may not be anticompetitive in the legal sense. Certainly the companies would prefer to have a legalistic antitrust debate, for good reason: it is exceptionally difficult to make the case that any of these companies are causing consumer harm, which is the de facto standard for antitrust in the United States. Indeed, what makes Google's contention that "The competition is only a click away" so infuriating is the fact it is true.
As he notes, American lawmakers have to stick to standard antitrust as there is nothing more up to date. Now the question stands whether there will be enough political willpower to come up with legislation that can pass and will not bring harm to consumers.

How much should journalists know about the news business?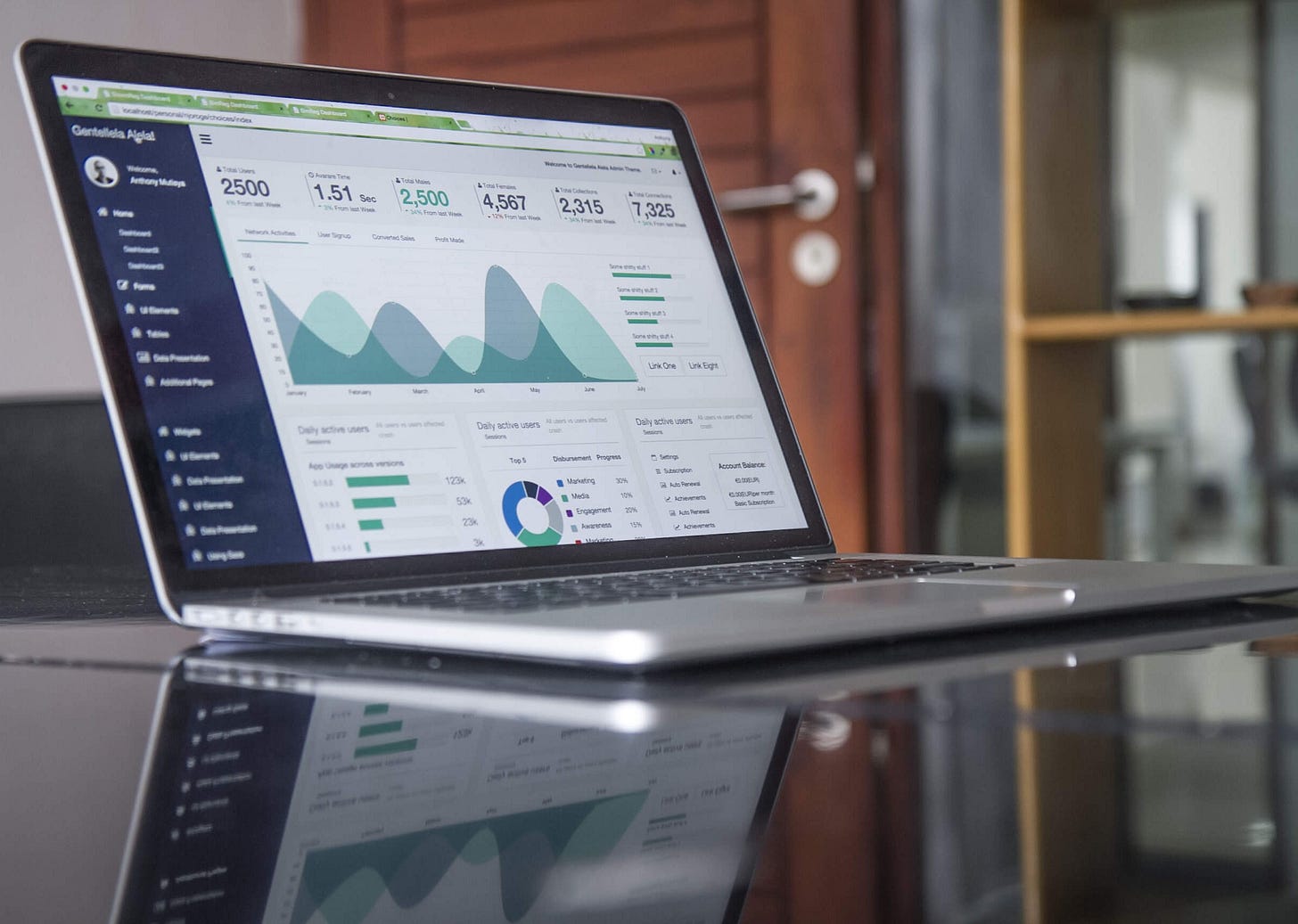 📸 by Carlos Muza on Unsplash
If you look at the two following Tweets from the past week from two editors from different newsrooms, you will see two different views on journalism vs. the business of news relationship.
The story of two approaches
I'm camp the more information you know, the better choices you can make and that everyone in the newsroom should understand the underlying business of news.
That does not mean the other camp is not right. Dean Bacquet, the NY Times editor-in-chief in a recent interview for the Longform podcast said he does not get the granular subscriber or cancellation data. He says, he does not care for that "retail level" of gaining or losing subscribers, he thinks about building an audience.
On the other end of the spectrum, you can find for example the Slovak Denník N which gives its journalists as much data as they can. In his presentation, Tomas Bella, the co-founder & head of digital at Denník N, gave a snapshot of what the journalists in the newsroom get every morning - the best-performing articles based on the number of subscriptions they gained together with the exact amount of how much was paid.
I guess it comes down to tradition, transparency, and different managerial styles. There is no one approach that will give you the definitive path to resolving all your problems. Honestly, I believe, above all, it is about trust.
Ad media managers
Speaking of managers in news media and trust, there is a lot to unpack here. Let me disclose I have only worked in one newsroom, so my first-hand experience is limited. Also, I believe there are plenty of great media managers out there.
I had the fortune (before the pandemic) to regularly meet journalists and editors from countries all over Europe. Frequently, we ended up talking about the transitions from being a journalist to becoming a manager and almost always someone said Being a good journalist doesn't make you a good manager.
If you ever worked in a newsroom you will now many managers (and they have different titles) used to be journalists. Journalists usually cannot stand managers who do not understand journalism. Unfortunately, good journalists don't make automatically good managers.
Don't take my word for it. Frederic Filloux, the editor of the popular tech and media blog Monday Note, recently wrote this:
Careless management is part of the reason why the media industry has ceded a wide-open field to agile tech companies unencumbered by the weight of the past. My generation of journalists, totally untrained to become managers, let a culture of complacency and alleged intellectual superiority prevail where we should have changed the game and focused on innovation, creativity, and agility. Had we done so, a large part of news aggregation, search, Natural Language Processing, Machine Learning applied to information, advertising technologies, subscription systems, CMS, and newsletters would still be largely controlled by media operators.
The title of the blogpost was Managing a News Operation the Netflix Way. Filloux was evidently touched by some of the ways Reed Hastings described in his book. As I am currently finishing the same No Rules Rules book, I have the same feelings.
Hastings talks a lot about candor, full transparency, getting the best people for the job, and surprisingly trust is mentioned a lot of times. At Netflix, apparently, once you get the job you also get the responsibility to take action. You can consult your boss if you want to but ultimately the decision-making is up to you. They only tell you to act in the best interest of the company.
Obviously, the whole Netflix approach is much more nuanced and Hastings goes deep into explaining that there are underlying principles you need to first take care of otherwise it all falls apart.
But then I read an interview with Spotify founder Daniel Ek who again confirmed he trusts his team and leaves the day-to-day decision-making to them and he focuses on longterm vision.
That brings me back to media managers and the point Filloux was trying to make - becoming a media manager does not make anyone a good manager and there is a learning curve (well if one is willing to admit that he or she is not born with managerial skills).
According to Hastings, once you have the right people, giving them freedom and responsibility leads to innovation and creativity. In the newsroom, it can mean a lot of things but first and foremost, your news org might just better compete in the fast-changing digital world.

🙏 Liked it so far? ❤️ Support this newsletter by sharing it, thanks!

In other news
TECH
🎉 Instagram turned 10 years old. Casey Newton talked to No Filter author and Bloomberg tech journalist Sarah Frier about the app. It's a thoughtful interview, here is my favorite part. [Platformer]
The reason Instagram was so successful in the early days is it was so simple. And not just simple, but the founders really felt that it was important that they solve a problem for a user. Instagram stories was solving a problem for a user — that problem of pressure. But when you look at Reels — what problem does that solve for a user? It really solves a problem for Facebook's business. And when you start solving problems for your business, as opposed to for the people who use your product, it gets really confusing for people.
⚖️ Google vs. Oracle. The two tech giants are finally facing off in the Supreme Court. I was following the oral argument and it was super clear the justices have no clue what is computer code and what are the possible ramifications if they decide that Oracle is right. It could change software development and the internet as we know it. [The Verge, NY Times]
The case, Google v. Oracle America, No. 18-956, concerns Google's reliance on aspects of Java, a programming language, in its Android operating system. Oracle, which acquired Java in 2010 when it bought Sun Microsystems, said that using parts of it without permission amounted to copyright infringement. Oracle has asked for billions of dollars in damages over what it said was Google's wrongful copying of about 11,000 lines of software code.
📞 Slack is getting Instagram-like stories and push-to-talk audio calls. At the moment the features are still in the prototype phase at Slack, but CEO Stewart Butterfield says they should arrive "sometime this year." [The Verge]
👨‍💻 G Suite is now Google Workspace. I mean, I get it, Google wants to be more competitive when it comes to Microsoft Office. But why for the love of God would you rebrand the Google Docs logo to something that is just a colorful rectangle? [TechCrunch]

🧝‍♂️ An in-depth interview with Spotify founder Daniel Ek. As mentioned above I am finishing the No Rules Rules book by Reed Hastings on Netflix and this interview made many similar points. A very interesting long-read (40 mins). [The Observer Effect]
---
MEDIA
🕺 TikTok passes Instagram as the second-most popular social app for U.S. teens. 34% of teens list Snapchat as their favorite social app, 29% picking TikTok, and 25% Instagram. Though Instagram remains number one when it comes to usage. [CNBC]
We still do not know how many monthly active users there are in Slovakia, BUT (!) now we know there are 1,1 million monthly active users in Czechia, which might put the Slovak user count somewhere around 400-thousand. [Mediaguru]
🔎 Stories everywhere. After LinkedIn, Google is the latest tech company to launch a stories format in its app. The Stories carousel will appear in the Discover feed on the Google app. Launched in 2018 as AMP Stories, now Google is calling the product Web Stories. [TechCrunch]
We are bringing visual and immersive Web Stories to Discover, part of the Google app on Android and iOS and used by more than 800 million people each month. The Stories carousel, now available in the United States, India and Brazil at the top of Discover, helps you find some of the best visual content from around the web. In the future, we intend to expand Web Stories to more countries and Google products.
😓 Quartz has been put up for sale by Japan's Uzabase. [Wall Street Journal]
For the first half of 2020, Uzabase reported that Quartz's overall revenue had fallen to $5 million from $11.6 million in the same period the year before. In 2019, revenue fell 22% to $27 million. Earlier this year, Quartz eliminated about 80 positions.
👨 Reader revenue overview. On Monday, the first workshop of The GNI Digital Growth Program took place. What was it about? A summary of the best practices for reader revenue success and an overview of future deep-dive workshops and supporting materials. [Google News Initiative]
The GNI Digital Growth Program is designed to help small-to-mid-sized news organizations achieve digital success. The free workshops that are part of this program are meant to be completed as a full curriculum, but can be accessed as standalone sessions as well. If you miss anything, you can watch the recording afterwards. The workshops are delivered by Google and industry experts and are offered in five different languages: English, Portuguese, Spanish, Japanese, and Korean.

Next workshops:
---
AUDIO & PODCASTING
🎧 Spotify really wants you to promote your podcast on Spotify. The new service called Promo Cards basically lets you create a promotional image of your podcast for social media with the logo, name (or individual episode). [Spotify Promo Cards]
🧑‍🤝‍🧑 Spotify is leaning on influencers to win the podcasting wars. Dawn Ostroff, Spotify's chief content and advertising business officer, says that podcasting is the fastest growing medium right now particularly among young people. So it was natural Spotify leaned into it and now they are signing deals and bringing influencers onto the platform to attract new users. [Fast Company]
🎙️ Upcoming: Spoken Word Audio Report from NPR and Edison Research. The webinar will take place on October 13th at 20:00 (CET). [Register on Zoom]
Since the inaugural report last year, Americans' share of listening to spoken word audio is up over eight percent. This year, NPR and Edison Research explore what is driving this increase and how news, podcasts, audiobooks, and talk radio continue to cut into time that was previously spent with music.
💬 Record podcast interviews asynchronously with audio messages. Volley, a new (iOS-only) app lets you conduct an interview right from your phone and then download the whole audio. Have yet to test is, but seems like a great idea. [Volley]
⏩ Amazon Audible is making new exclusive podcast deals. Conan O'Brien's Team Coco has inked a first-look audio development and production deal with Audible. The pact encompasses scripted and unscripted projects and will also include non-fiction documentaries. [Hollywood Reporter]
---
GAMING
📺 Twitch now represents 91.1% of the market share for hours streamed. Facebook Gaming represents 3.4%, and YouTube Gaming represents 5.5% of the market share. [Streamlabs Blog]
---
Catch me on Twitter or LinkedIn. Was this forwarded to you? 👉 Subscribe over here.