Epic vs. the gatekeepers
Epic makes some valid points but we shouldn't say yes to everything it proposes.
👋 Welcome to the FWIW by David Tvrdon, your weekly tech, media & audio digest.
🌐 Online version. 👉 Be sure to subscribe, if you were sent this newsletter.
P.S.: Next week I will be on vacation off the grid (like totally, no internet, no phone signal). Hope to read some books and get away from this summer's crazy news cycle. I mean, it was supposed to be summer, no techlash-apocalypse-nonstop-breaking-news summer. See you in two weeks. Take care.
---
In this edition
😕 Epic, Apple, Google feud explained
📱 Trump, TikTok, Oracle
💬 Other tech, media & podcasting news
Epic, Apple, Google explained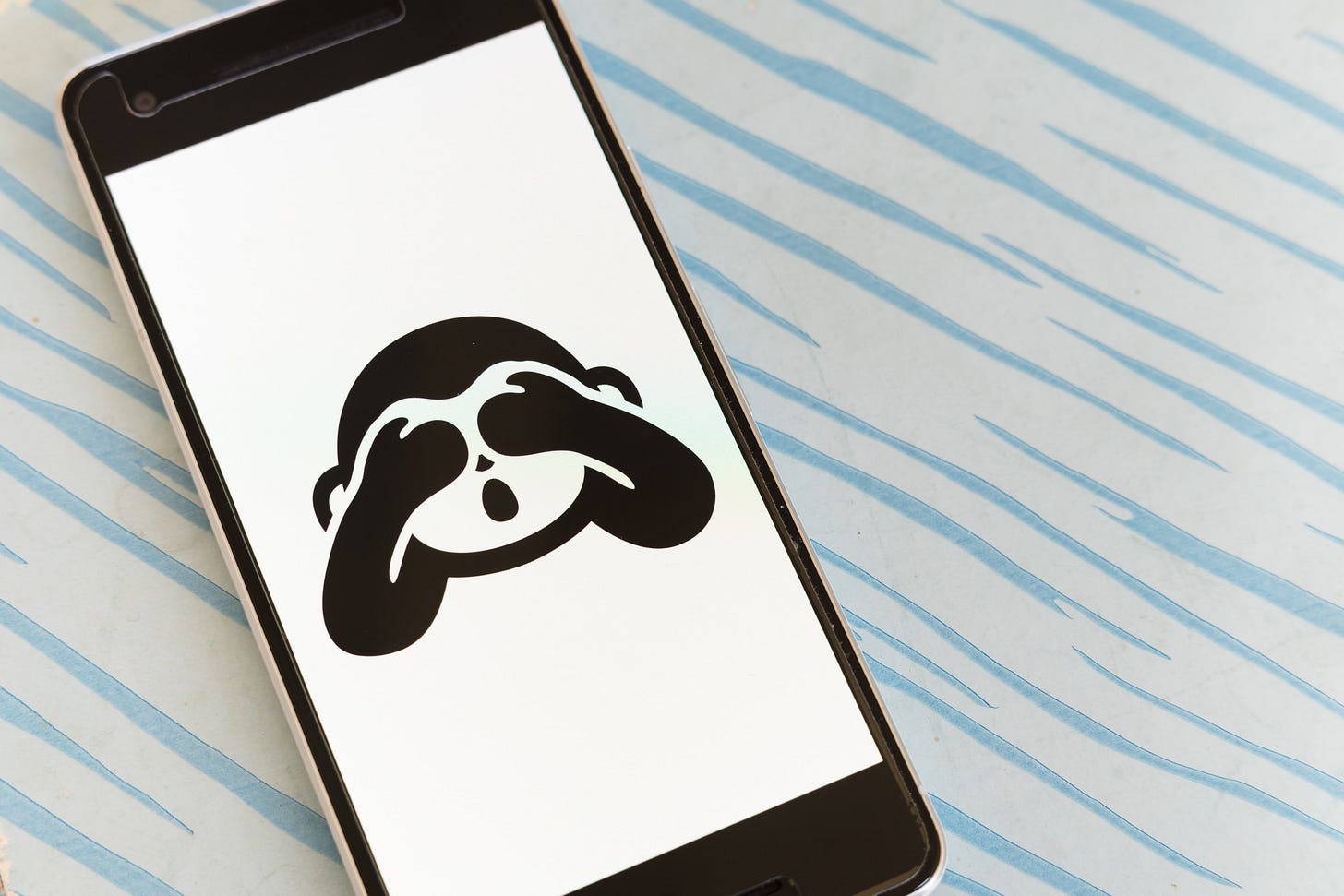 📸 by Markus Winkler on Unsplash
Unfortunately, this topic gets a lot of attention today and after almost any statement I could write another one saying "but" and citing some occurrences that presumably make my previous arguments invalid. And that's fine, we can discuss, there is a discussion option on the web under this blog or shoot me an email.
Also, this topic has two sides, and based on your personal views, you are either camp Epic or team Apple & Google. That's also fine. Though it shouldn't make you stop hearing out the other side because each side has some good arguments and in the end, courts will rule how it is going to be. First, let me give a brief introduction, then list the arguments each side makes and give you my view.
Before Apple and Google came along
In the early days and years, the internet was a fairly crude place to navigate, there weren't many gatekeepers, you could do whatever you wanted with the caveat that you might ruin your computer by downloading and installing something harmful.
Sure, if you were a power user, this seems not fair to you but unfortunately, most internet users aren't. Twenty years ago I couldn't just tell my grandma or grandpa, here is this computer and this is the internet, do whatever you want, you won't ruin it.
I mean, they still can today, but it's much much harder to download an app that gets you in bug trouble.
And that gets me to the main computer most people use today - mobile computers: phones and tablets.
Epic vs. Apple & Google
Here is a good primer to what happened by The Verge:
When Epic Games released an updated version of Fortnite, one that circumvented the payment options in Apple's App Store and Google Play, it created a battle between two huge companies. It didn't take long for Apple to remove the game from its store, and Epic fired back immediately with an animated short that parodies Apple's iconic "1984" commercial and a lawsuit soon after. The back-and-forth is reminiscent of when Epic essentially forced Sony into supporting crossplay in Fortnite, a feature that is increasingly becoming an industry standard.
Benefits:
Both Apple and Google create trust and safety for users (Android is doing a worse job but let's just say, it has earned users' trust). That's good and essential and I would not want this to change.

Both of them provide developer tools, including payments and subscription tools, app developers can use and create businesses.
Issues Apple & Google:
Regarding in-app payments, Epic critiques that Apple and Google are saying my way or the highway, meaning you have to use only the platforms' payment systems (it's the reason they both shut Fortnite down).
Issues Apple:
Epic argues that user lock-in is something a user does not realize before opting into an Apple device and then it is hard to change (can't transfer paid apps to Android, iMessage lock-in, …).

App Store rules affect the developer outside the Apple ecosystem (they have to integrate 'Sign in with Apple' on the web even Android apps eventually if they want to use Facebook and Google logins).

Apple is holding developers from fixing bugs when they only allowed users to subscribe on the web.

Not the same rules apply to everyone. (If you are Amazon, Netflix, another giant, you might be able to leverage that and get more favorable treatment)

Hindering new marketplaces: Apple is not allowing cloud gaming apps like Microsoft Cloud, Google Stadia, or Facebook Gaming on App Store citing it would have to review each game they provide. And that is just not possible.
Issues Google:
Google search and other apps forced upon phone producers. And pushing them to cancel deals with other software developers to have their apps preinstalled.
What does Epic really want
Epic is explicitly arguing that we should abandon the smartphone software model and security model almost entirely, and switch to what would actually be the old Windows model. Its arguments would also of course mean that we should abandon any level playing field, and move to a model where big companies and big brands have an even bigger advantage, because a trusted platform is replaced by a trusted reputation. This would be good for big established brands - like Epic - but not for may other people.

Epic's proposal is full of holes, and Epic's problem is really pretty peripheral, but I'm much more interested in Spotify and Stadia, where the situation now looks unsustainable, and that's where we're more likely to see changes. So, I think we should try to draw one more set of distinctions.
There are some points I agree with but for example, I do not think Epic's proposal is full of holes, there are some valid issues raised, e.g. the lock-in problem explained above in case of Apple and that Google is basically bullying smartphone manufacturers to include dozens of Google apps if they want to use Android and in some cases giving specific restrictions.
What is best for consumers
I want Apple and Google to create a safe place for users to install apps that will not harm me, my device, or steal my money or identity or personal data.
On the other hand, I want more competition in all regards because that's just healthy for any market. Regulations should apply even though you created a marketplace that is private and once it dominates a certain industry, these regulations should apply to you.
There is a huge debate on what it means to dominate the industry, do you compare the App Store to all the app stores that exist or just to Android or the once allowed on iOS devices (well, that's only App Store).
Regulators and legislators will have to decide. I would like them to keep in mind what's best for consumers and I am more than sure it is a compromise of the current state and what Epic wants, I certainly don't want these platforms to become very open and expose themselves and their users. And that's me. Not saying I am right, this is an opinion and it is likely I might change it in the future based on the outcomes of future debates.
🙏 Liked it so far? ❤️ Support this newsletter by sharing it, thanks!
In other news
TECH
🔲 Coronavirus has turned the humble QR code into an everyday essential. Wired maps the ascension of QR codes during the pandemic. I am biased because I am a huge fan of QR codes but would love this trend to stay with us even after the post-pandemic. [Wired]
👏 Salesforce open-sources AI Economist. Here is how Salesforce Research team explained it in April when they launched the project:
AI Economist is a new line of research that studies how to improve economic design using AI with the goal of optimizing productivity and social equality for everyone. This new AI framework is designed to simulate millions of years of economies – in parallel – to help economists, governments and others design tax policies that optimize social outcomes in the real world.
Now, the company's researchers have open-sourced the code, with the hopes that experts build their own gamified economies and stress-test policy proposals. [Morning Brew]
🤔 Trump orders TikTok's Chinese owner to divest, added a 90-day deadline under national security law. The US President doubled down late Friday on his previous actions against TikTok by formally giving ByteDance, the Chinese owner of the popular video-sharing app, 90 days to divest from its American assets and any data that TikTok had gathered in the United States. [NY Times]
Related: Donald Trump gets a verified account on Triller. It is one of several TikTok alternatives that have experienced a surge of downloads since Trump signed an executive order on Aug. 6 that would prohibit certain transactions with TikTok unless ByteDance divests it within 45 days. The list of wannabe replacements od TikTok is longer: Instagram Reels, Byte, Dubsmash. [NY Times]

Also: There is another TikTok bidder - Oracle. What does Trump think about that? "I think that Oracle would be certainly somebody that could handle it." [Financial Times]
---
MEDIA
😢 No more Patriot Act with Hasan Minhaj on Netflix. By my counting, it's the forth talkshow getting the same treatment (also canceled: Chelsea Handler's "Chelsea," "The Break With Michelle Wolf," and "The Joel McHale Show With Joel McHale"), though Minhaj lasted the longest and was objectively the best. [Variety]
🥪 What is the 'truth sandwich'? And how does it help to combat fake news? Retired UC Berkeley professor of linguistics George Lakoff, an expert on strategic language and the framing of civic arguments, proposed a formula journalists should be using when reporting on fake news:
Truth Sandwich:

Start with the truth. The first frame gets the advantage.

Indicate the lie. Avoid amplifying the specific language if possible.

Return to the truth. Always repeat truths more than lies.
Though not everyone agrees with this theory. I like the idea of the 'truth sandwich' and will test it. [Ponyter]
➡️ Quartz passes 20,000 paying members. It's not something I would be celebrating. With millions of visitors each month, this is less than a 0,5% conversion rate. I love what Quartz is doing and have loved it since it began but I sense they are not doing something right in terms of gaining subscribers. [Quartz]
🇦🇺 Australia is fighting Google and wants the company to pay publishers. [Digiday]
This week, Google has ramped up its lobbying efforts in Australia after the competition regulator there issued a draft bill that proposes forcing tech giants to pay publishers for their news content.

Should the new Australian rules be introduced, it could pave the way for other global jurisdictions to follow suit — not least as regulatory pressure continues to ramp up on the digital giants in Europe.
Disney+ keeps growing, as does streaming overall. Per Nielsen, streaming made up 25% of total TV usage in Q2 2020, and Disney+ made up 4% of streaming usage in the quarter. This was the first time Nielsen broke out usage numbers for Disney+. [Inside Business]
Q2 2020 streaming usage per Nielsen:
Netflix at 34%

YouTube at 20%

Hulu (controlled by Disney) at 11%

Disney+ at 4%

Others (Apple TV+, CBS, etc…) at 19%
---
PODCASTS
💰 And it is happening to podcasts as well: Anchor is hosting pirated podcasts. According to research by Podnews, Anchor is hosting a large number of pirated podcasts from other publishers, including the new podcast from NYT/Serial - Nice White Parents. [Podnews]
Because podcasts hosted on Anchor are not subject to the normal Apple Podcasts approval process, these pirated copies are instantly appearing in searches using Apple Podcasts and Spotify, and apps that use that data, like Overcast and Pocket Casts. Many of the copies have enabled Anchor's Listener Support, to gain financially from their copies. None of these plays will be credited back to the original owner; and ads will not earn the publishers revenue.
🎧 How to get universal links to your podcast for everyone. James Cridland lists all the services that you can use as a universal link for your podcast promotion, meaning you do now need to post several links but only one. [Podnews]
🎬 The Input is a new video series from Spotify for Podcasters. Watch the first four episodes to learn everything you need to know about distribution, analytics, and trailers. Every episode of The Input is available with Portuguese, German, and Spanish subtitles. [Spotify for Podcasters]
---
GAMING
✈️ Do you know what is the oldest Microsoft franchise? It's not Office (1990), Windows (1985) not even Word (1983). It's the Flight Simulator, first released in November 1982. This year, 30 years later, Microsoft is releasing it's most advanced version yet, some call it even stunning, groundbreaking, and for a good reason. Flight has the most detailed and realistic model of Earth yet created. [Protocol]
The team also leveraged technology from Microsoft's discontinued Photosynth project, which generates 3D models from 2D photos.

The algorithms and data — including OpenStreetMap — were then fed into Microsoft's vast Azure computing cloud to generate Flight's 2.5-petabyte model, which includes 2 trillion trees, 1.5 billion buildings (you can probably find your house), 117 million lakes and just about every road, mountain, city and airport on the planet.

Azure is used not just to generate the data but also to deliver it to players. No personal computer could hold all that information, so Flight streams real-world geography, weather and air traffic information to users as they play. (There is also a less-detailed offline mode.)
🎮 Nintendo's Indie World Showcase. During its most recent Indie World Showcase, Nintendo showed off a number of high-profile titles coming to Switch console. There aren't many high profile games rather some nice indie ones to keep you busy and not think there is a pandemic raging outside your doors. [The Verge]
---
Catch me on Twitter or LinkedIn. Was this forwarded to you? 👉 Subscribe over here.